Visit Cleveland with Aer Lingus.
Located in Midwestern USA, Cleveland Ohio sits on the shore of Lake Erie. While this city might not have been on your radar before, it is about to be with the brand new direct Aer Lingus service from Dublin Airport to Cleveland. If you're a fan of rock 'n' roll, sports events or maybe even nature, you'll find it all here in Cleveland. The city is lively, offers great dining experiences and a wealth of things to see, do and enjoy.
Book your Dublin to Cleveland Ohio Holidays with Holidays with AerLingus
Fancy experiencing a new destination this year? Here at Click&Go we specialise in USA holidays and our team or Travel Experts would be delighted to help you book your Dublin to Cleveland Ohio holidays including your direct Aer Lingus flights and your accommodation. Speak to our team seven days a week by phone.
---
Did you know..?
America's first ever rock concert took place in Cleveland in 1952 and the city is known for being the home of Rock 'n' Roll
Cleveland was the first city to be lit up by electricity. In 1879, Charles Brush illuminated the Public Square.
Cleveland is the birthplace of Superman. In 1933, while still in school, Jerry Siegel and Joe Shuster created the character
---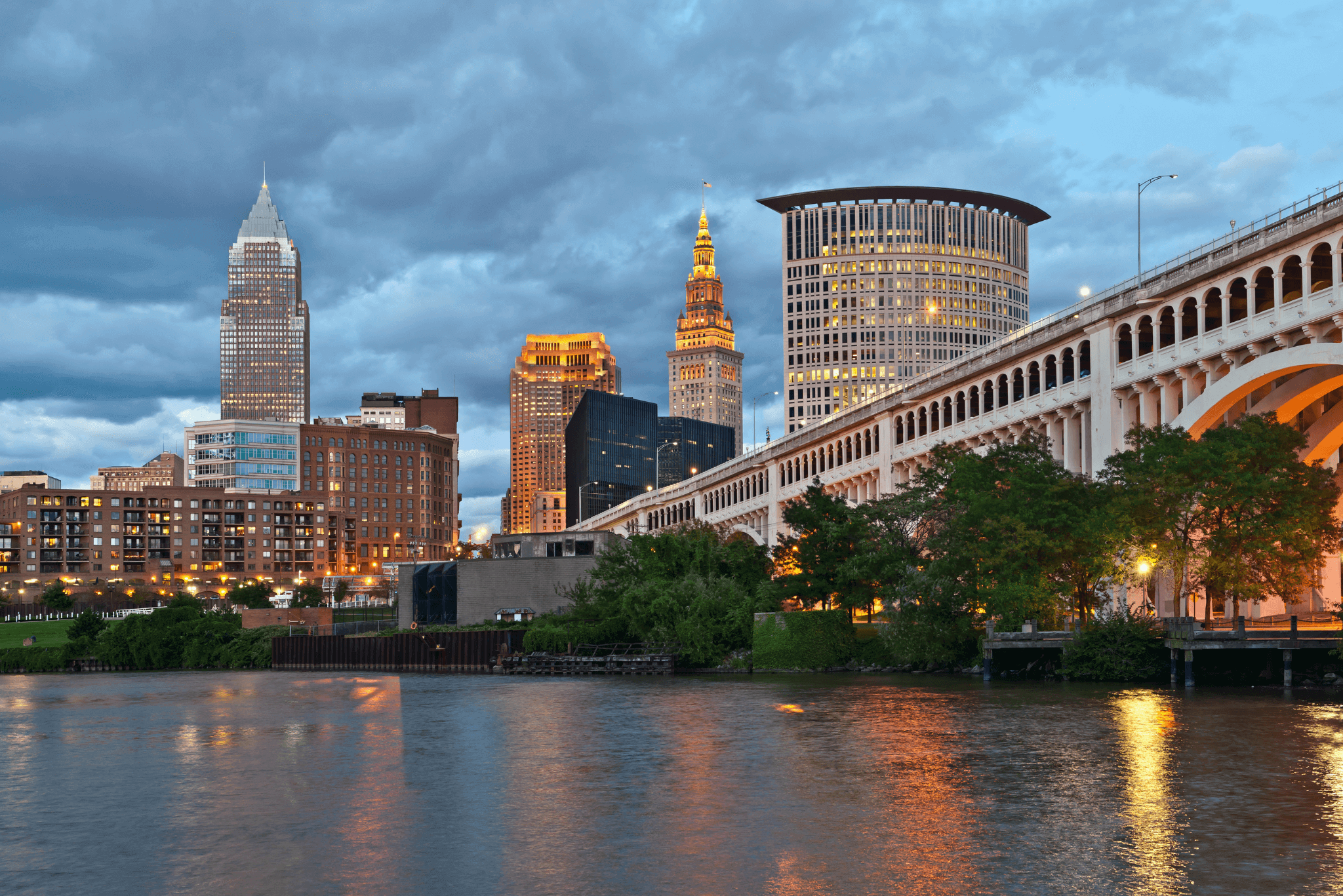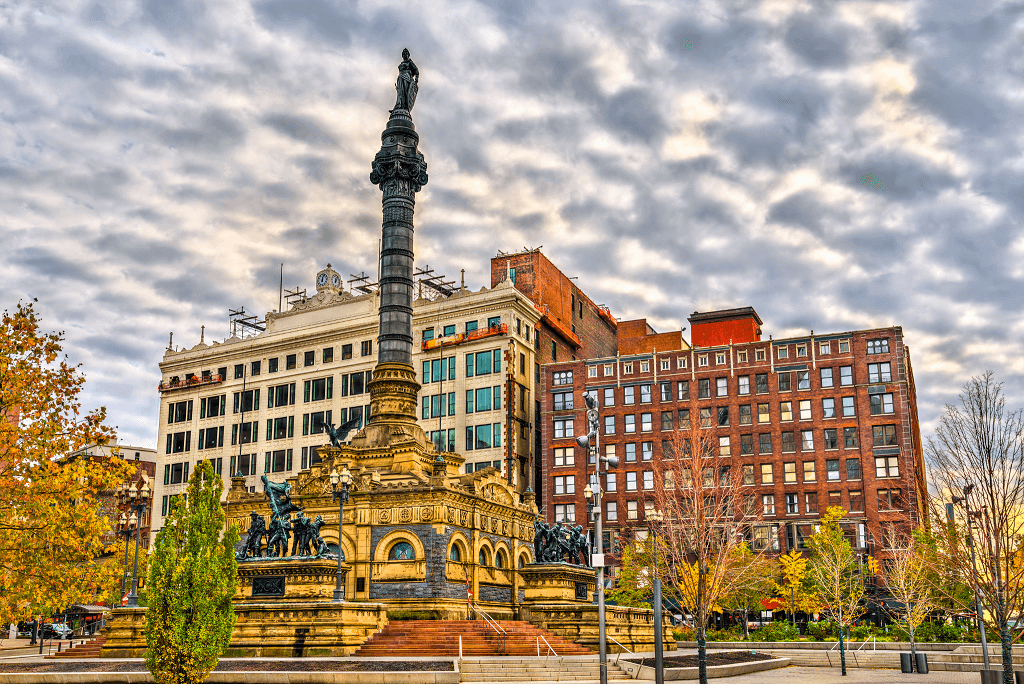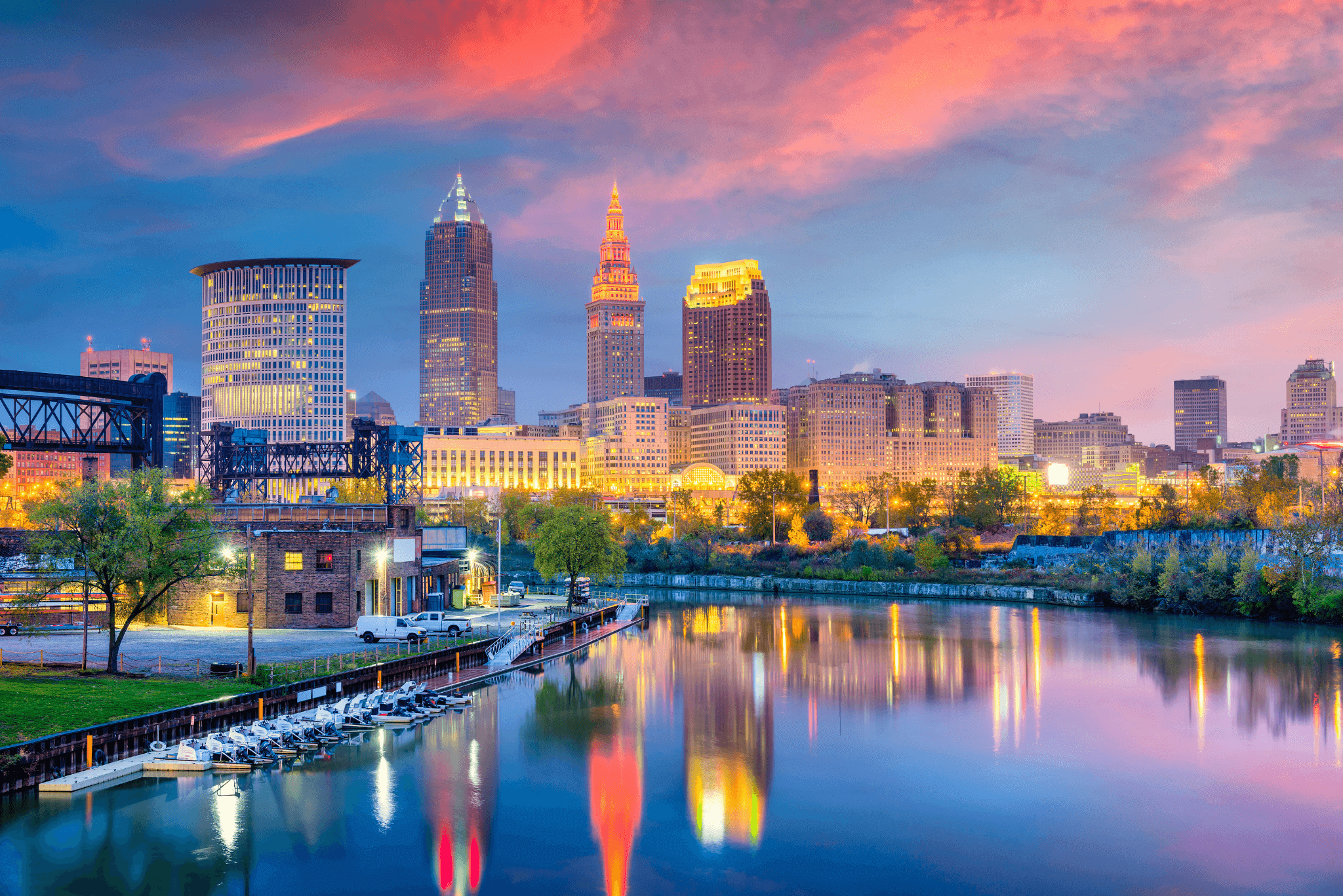 Things to do in Cleveland
---

Cleveland Attractions

---

Family Friendly
Rock & Roll Hall of Fame: Potentially Cleveland's most famous attraction, the Rock & Roll Hall of Fame is an ode to this thrilling genre of music. Filled with fantastic exhibitions, a historic look back on rock & roll music, special performances throughout the year and so much more, you will be immersed in this fantastic museum.
Cleveland Botanical Gardens: Opened in 1930, the Cleveland Botanical Garden is a peaceful urban sanctuary that is home to a world of lush, beautiful plants and flowers from our the world. Sitting upon 10 acres of the former zoo grounds, this stunning garden is the perfect spot to find some zen during your trip.
Cleveland Museum of Natural History: The Cleveland Museum of Natural History is your chance to refresh your memory on everything you learnt in school! Enjoy rotating temporary exhibits as well as year long permanent collections in this brilliant museum. Dino fans will love seeing a full size replica of a t-rex as aswell as Steggie, the full sized stegosaurus sculpture that guards the gates!
Family Friendly
Catch a Game: Cleveland is home to some fantastic sports teams and during your trip, you should try and catch a game! Cleveland Browns are the American football team, Cleveland Cavaliers are the basketball team Cleveland Guardians are the baseball team and Cleveland Monsters are the hockey team.
Greater Cleveland Aquarium: The Greater Cleveland Aquarium is located in a converted 19th century power plant and home to almost 5,000 species of fresh and saltwater creatures. Here you will learn a huge amount about marine life as you wander through and engage with the fantasticly passionate aquarium employees.
Cedar Point Amusement Park: Located just 60 miles from Downtown Cleveland you will find the thrilling theme park Cedar Point Amusement Park. Home to 18 rollercoasters, fantastic shows, games and great food, there is a lot to enjoy at this attraction making it perfect for families.
Children's Museum of Cleveland: Located in the Stager-Beckwith mansion is the wonderful Children's Museum of Cleveland. Home to a massive interactive playground, a kid friendly water lab, construction site, market and so much more, this place has family friendly fun at its heart. The museum also gives little ones the chance to be creative with opportunities to paint, create hand puppets and so much more.
Cleveland Metroparks Zoo: Throughout this 183-acre sprawling zoo you will find fantastic indoor and outdoor homes to more than 3,000 animals. The zoo is centred around seven main exhibits and a lot of fun for the family.
---
Cleveland Airport, Transfers and Weather
AIRPORT: Cleveland Hopkins International Airport
TAXI: The average cost of a taxi to Downtown Cleveland from Cleveland Hopkins International Airport is is $46.
TRAIN: If you wish to travel via train, the Greater Cleveland Regional Transit Authority (RTA) offers a service that takes you to Downtown Cleveland from the airport for approximately $2.50pp. The journey takes less than 30 minutes and trains depart every 15 minutes. To get to Downtown, you need to take the Red Line via Tower City Station.
Average temperature
| | | | | | | | | | | | | |
| --- | --- | --- | --- | --- | --- | --- | --- | --- | --- | --- | --- | --- |
| | Jan | Feb | Mar | Apr | May | Jun | Jul | Aug | Sep | Oct | Nov | Dec |
| | J | F | M | A | M | J | J | A | S | O | N | D |
| high | 2 | 3 | 8 | 14 | 20 | 25 | 27 | 26 | 23 | 17 | 11 | 5 |
| low | -5 | -4 | 0 | 6 | 12 | 17 | 20 | 19 | 15 | 10 | 4 | -1 |