Lisbon Coast holidays with wide range of resorts and hotels on the Lisbon Coast.
Summer home to European royalty for centuries, Lisbon coast is a sophisticated and delightful area where locals and visitors enjoy beautiful countryside and gorgeous landscapes. A strongly indented coastline featuring beautiful bays, bright golden sand beaches and pretty local towns and modest fishing hamlets, a holiday on the Lisbon Coast is a charming experience.
The Lisbon Coast boasts uber chic resorts with pretty plazas, historic monuments, an architecturally stunning city and even a UNESCO World Heritage Site. Discover the very picturesque resort of Cascais which is like a pretty postcard with its cobbled streets and trendy shops. Cascais has a large shopping mall, Cascais Villa and a further centre, Cascais Shopping, on the way to Sintra, so gift buying and splurging on souvenirs is easy peasy! Estoril has a famous Casino, just perfect for a mild flutter! The lovely promenade here also (stretching all the way to Cascais) is heavenly for evening strolls. The stunning village of Sintra (a deserved UNESCO World Heritage Site) with its aristocratic houses, turreted Royal castles and amazing history is a joy to behold where a historical legacy is perfectly preserved.
Don't forget that a trip to the wonderful capital city, Lisbon, is easily accessible by local train from either Cascais or Estoril. A journey of only 40 minutes and a nominal €2 fare each way brings you to the heart of the city where magnificent architecture is visible on every corner. Dramatic arches, fabulous fountains, massive monuments and broad streets are the hallmarks of Lisbon and, of course, its steep gradients leading to the waterfront. Lisbon is a real treat for sightseers and shoppers are very adequately catered to also! Modern stores, local shops, traditional restaurants, al fresco cafes and coffee terraces dot the streets, so people watching is a daily indulgence too.
Walking holidays in this area are really popular. The Lisbon Coast is blessed with being on fairly flat terrain, so combine a bit of healthy strolling along the unspoiled coast to take some of the guilt away from lolling on the beach or enjoying good Portuguese Dao or Vinho Verde!
Blessed with a lovely mild climate, the Lisbon Coast is also the ideal spot for beach babes (Cascais and Estoril both have sandy beaches); whereas the wilder beach at Guincho with its dramatic Atlantic breakers attracts the brave and fearless surfing crowd.
As one might expect, there are some great golf courses in the area and, an extra bonus is that green fees and club hire is not too expensive. Nearby Quinta da Marinha is highly recommended, so, Big Bertha at the ready!
Enjoy relaxation and sightseeing in this most attractive area. We offer a lovely selection of hotels in the various resorts.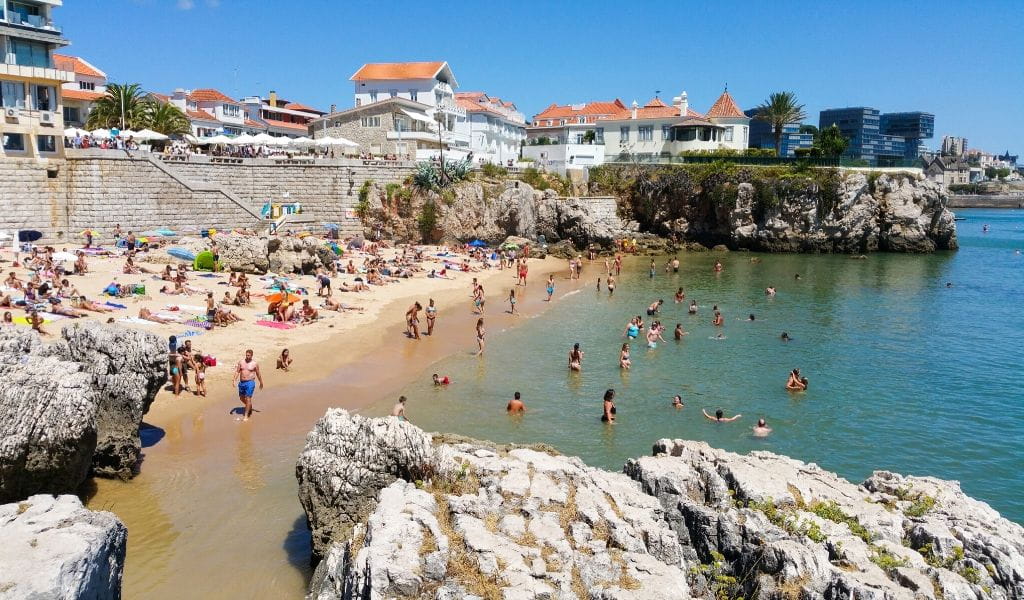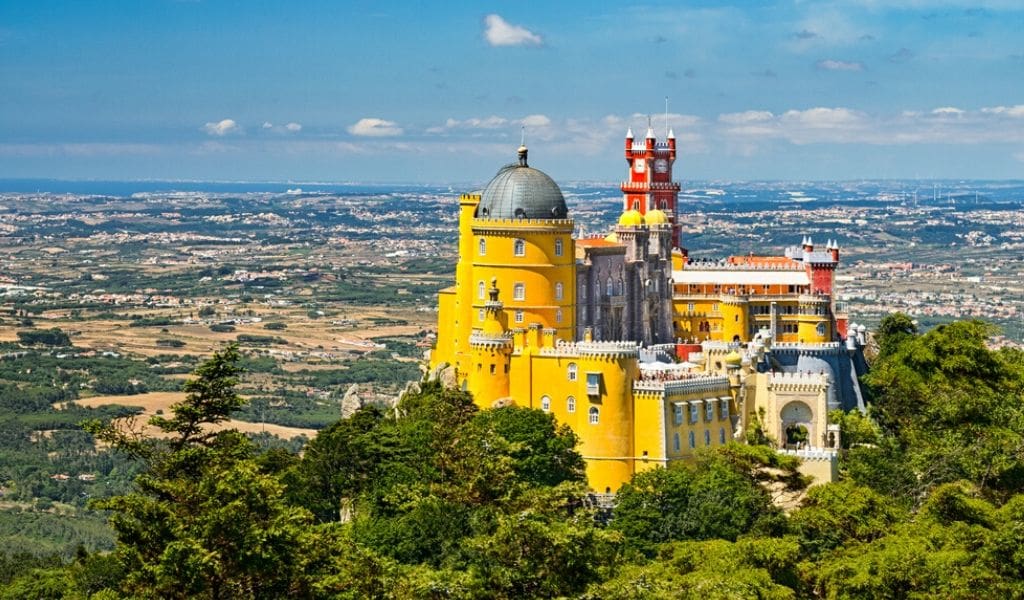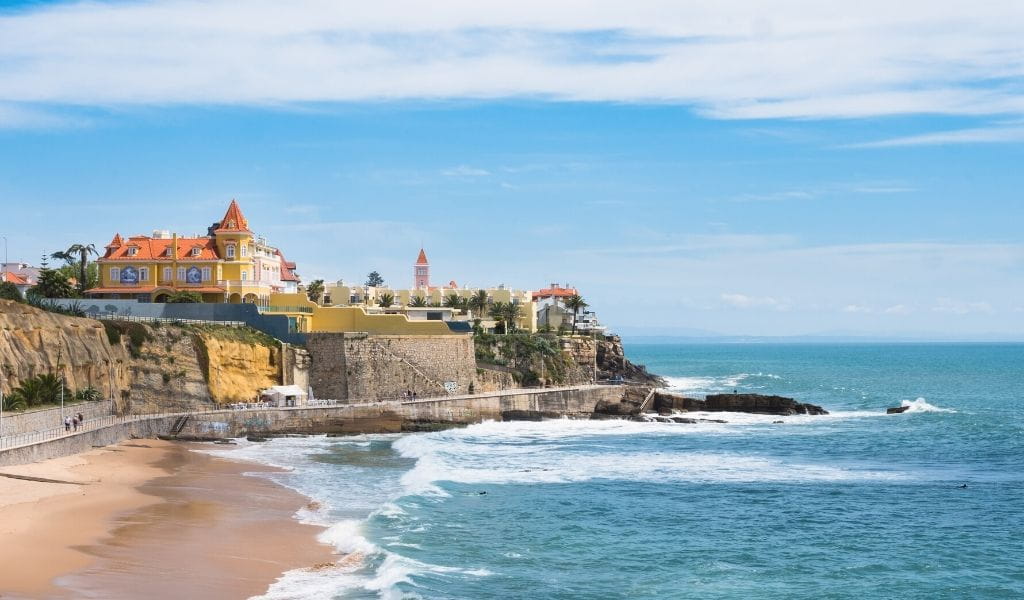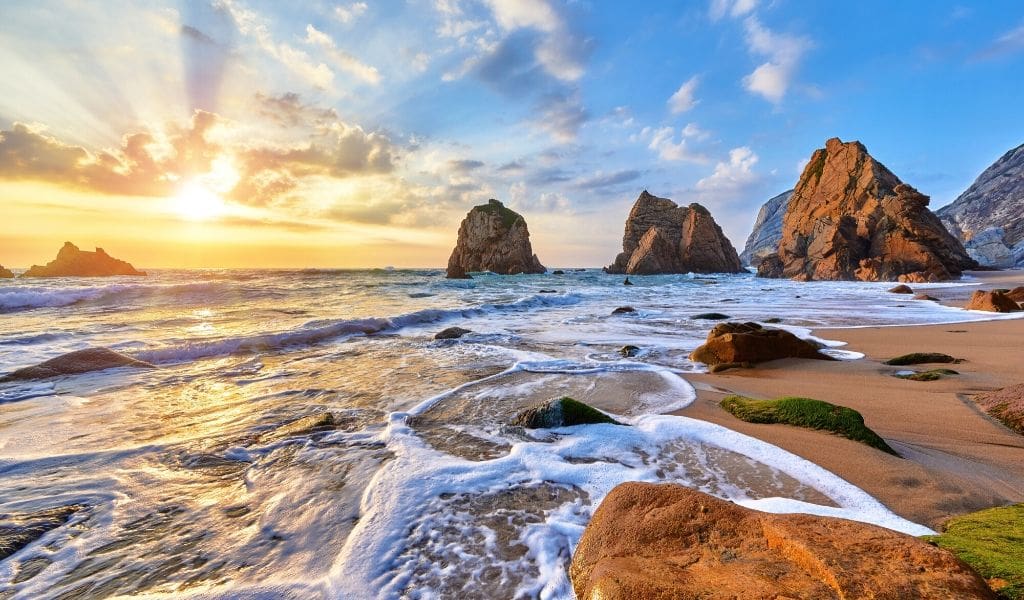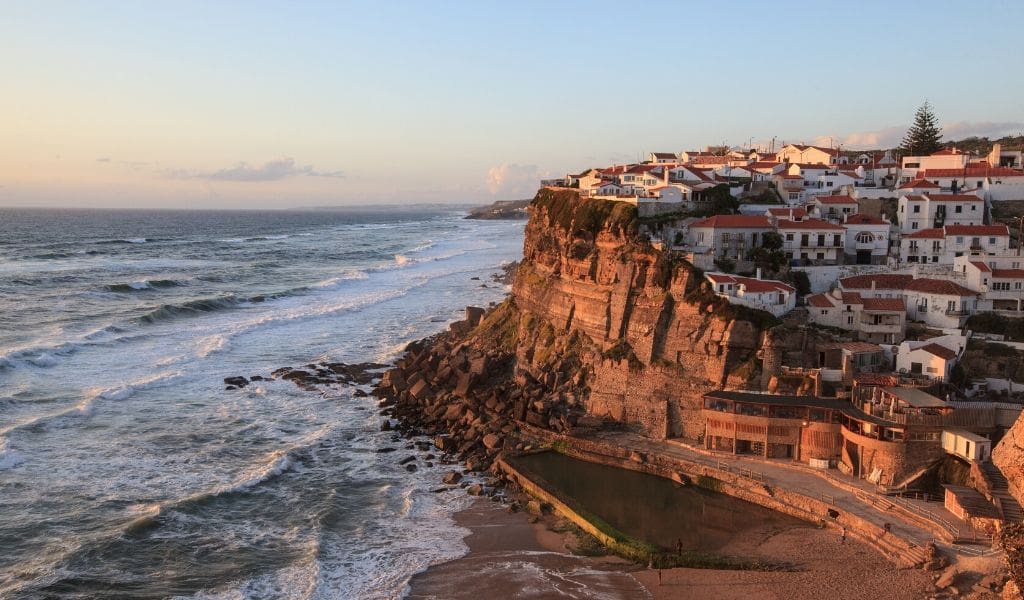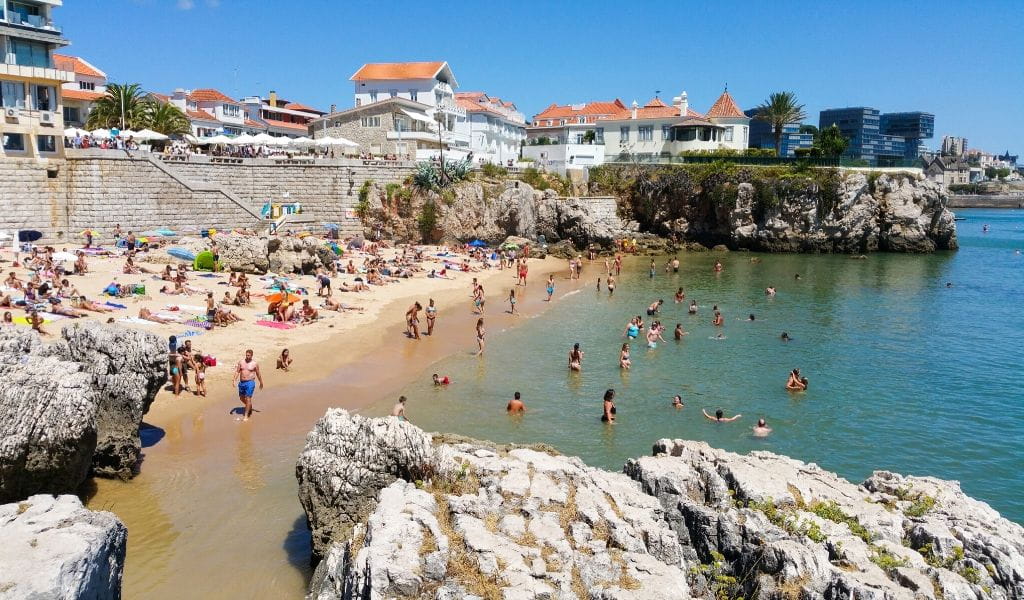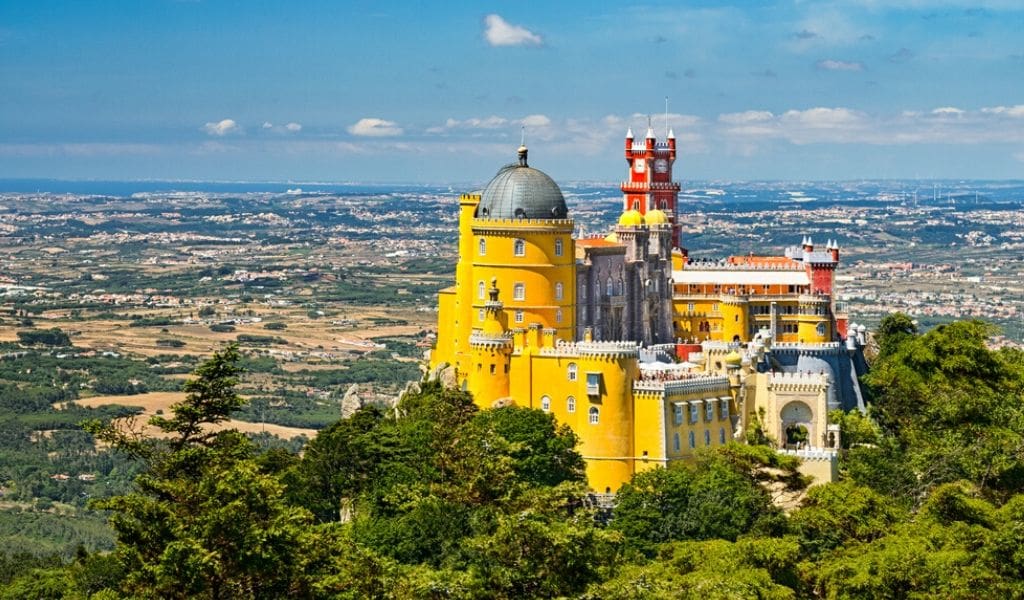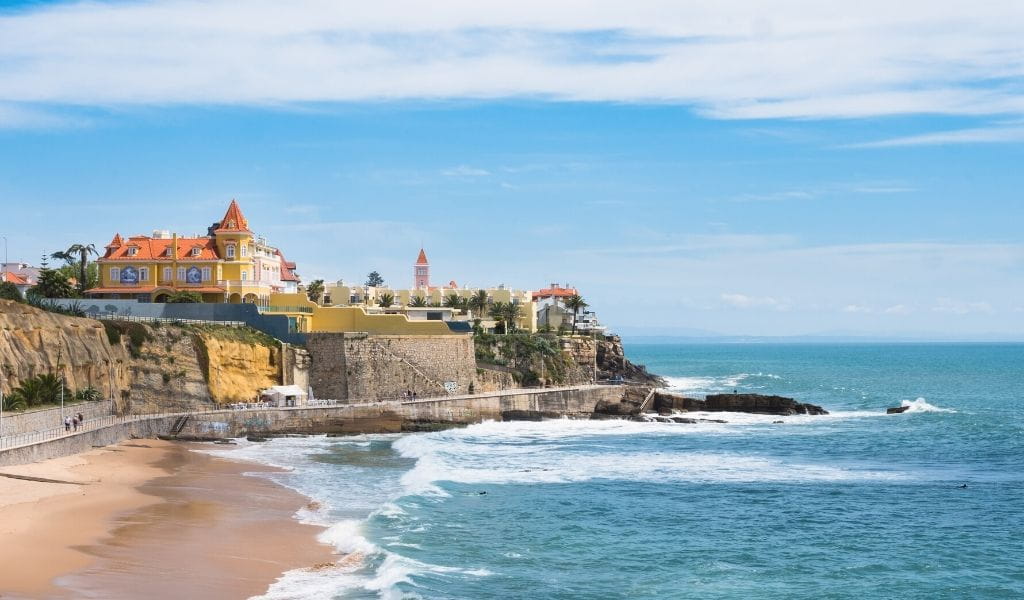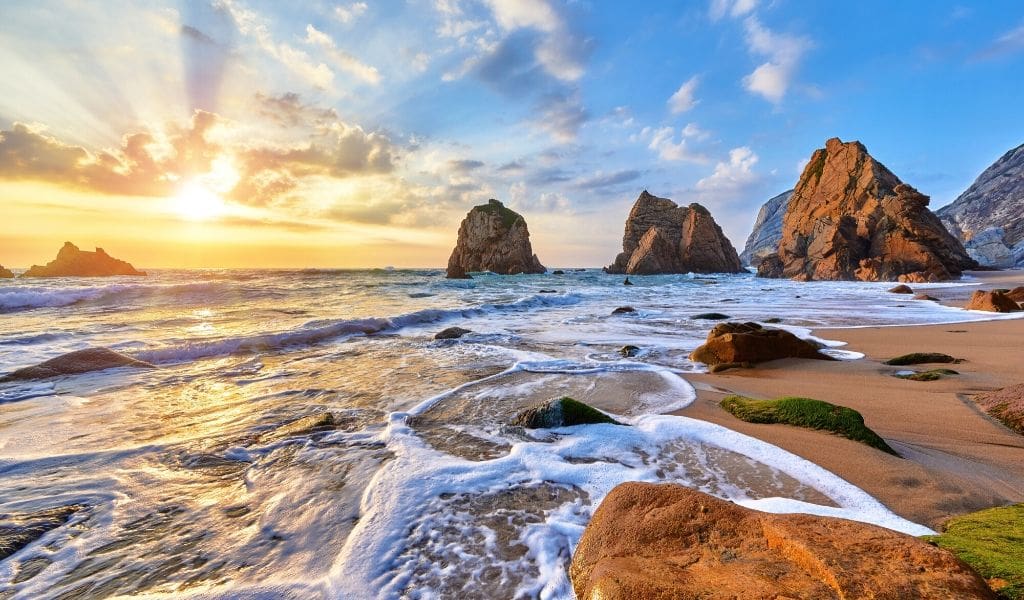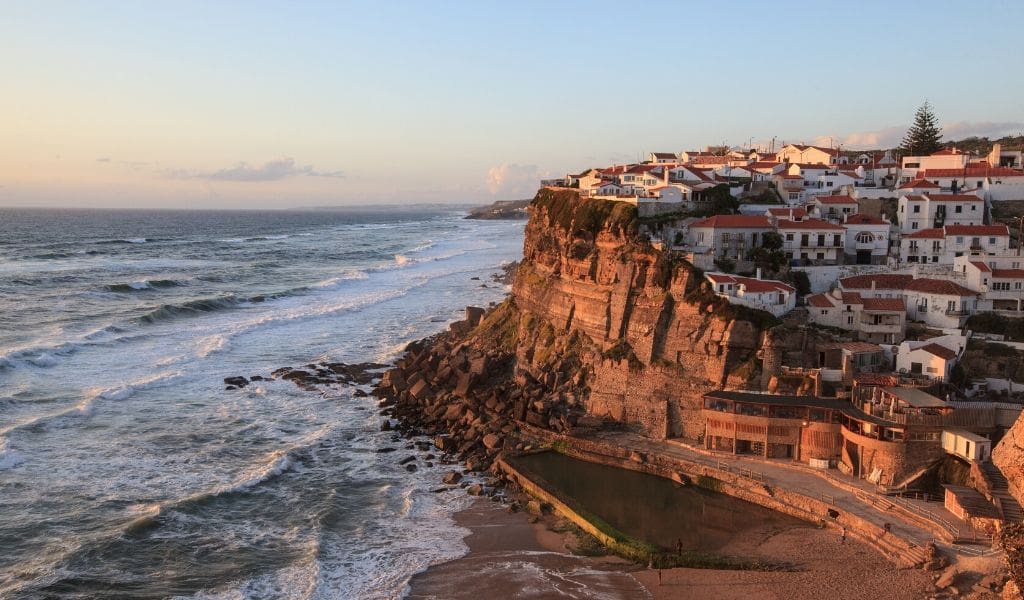 ---
Lisbon Coast Airport Transfers & Weather
Airport: Lisbon Airport (LIS)
SHARED SHUTTLE
You can get a shared shuttle from Lisbon Airport to your accommodation. This a coach transfer with multiple stops en route to your accommodation. It's the cheapest but slowest option.
SPEEDY SHUTTLE
You also can get a speedy shuttle from Lisbon Airport to your accommodation. This also a coach transfer but with a maximum of 4-5 stops en route to your accommodation. It costs slightly more than the shared shuttle, but is faster.
PRIVATE TRANSFER
The fastest and most direct option, though slightly more expensive, is a private transfer. This is a private vehicle just for you and the people travelling with you. There are no stops and no waiting at the airport.
Average temperature
| | | | | | | | | | | | | |
| --- | --- | --- | --- | --- | --- | --- | --- | --- | --- | --- | --- | --- |
| | Jan | Feb | Mar | Apr | May | Jun | Jul | Aug | Sep | Oct | Nov | Dec |
| | J | F | M | A | M | J | J | A | S | O | N | D |
| high | 15 | 16 | 19 | 20 | 22 | 26 | 28 | 28 | 27 | 23 | 18 | 15 |
| low | 8 | 9 | 11 | 12 | 14 | 17 | 18 | 19 | 18 | 15 | 12 | 9 |
---
Top Destinations on the Lisbon Coast